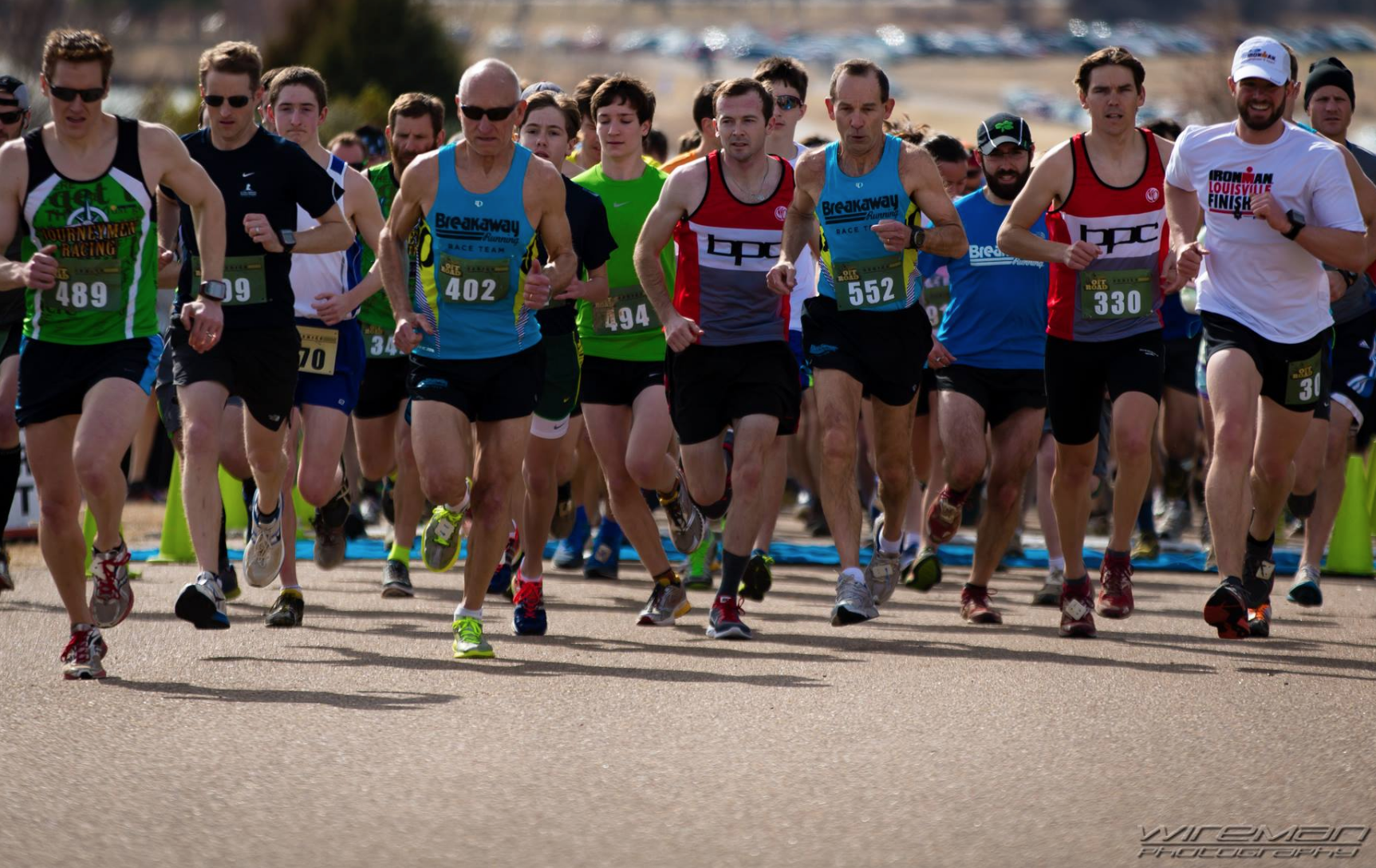 Without a doubt us runners constantly think about what we can do to be faster or stronger. We wonder what we can do to enjoy the very act of running even more.
I must admit that most of the best lessons I have learned in life, and I am sure that some of you are the same, have come through hardship. I do not know why failure has to be the best teacher, but no lessons are better learned (in my opinion) than those burned into our brains when we screw up. And in regards to running, it is upon reflection of those mistakes that we often find out what works best for us; what is effective for us. During reflection we can find out just what will help us go faster, be stronger, and enjoy the very act of running more. This spring and summer as you gear up for your favorite 4th of July race, or start your build up for a fall marathon, consider some of the following lessons. Maybe these 7 habits of highly effective runners can help you reach your goals and enjoy running just a little bit more.
Pick a race, and stick to that race
Finding a goal race is the first step. Once you find that race, stick to that race. Sure you can have other races you use a prep for it, but do not get obsessed with racing several races in your build up to your goal race. The ones you do before it should serve to teach you lessons in the lead up to your main race, not to set PRs. I always like racing a half marathon about 4-6 weeks before my goal marathon. This lets me know how fit I am, how my body responds to hydrating during a race, and it gets me used to running in a larger crowd. Pick 2-3 races in the build up to your main race to test your fitness and help you fine tune your race day plan.
Try, try, try to train at the same time each day
In college we would practice at 6am every day of the racing season. I must admit I hated it, but doing it at the same time each day added structure to the rest of my day and allowed my body to adapt to early morning running, which is when most races are. Maybe you can not train at the same exact time each day, but at least try to get in your key long runs, speed runs and tempo runs at the same time. Structure also is the foundation of consistency, and consistency as a runner is what you need almost more than anything. Sit down, look at your day, and schedule your workouts in your day like you would any other meeting or family function.
Train with a group, not all the time, but some of the time
Nothing brings out your inner-competitive drive like running with friends. By training with a group of people that are similar in goals and ability to your own, you will be able to reach new levels of fitness that you otherwise thought were impossible. Just be careful not to turn every run into a race. You and your group must have the discipline to stick to that days training goals and purpose.
Know your limits
As a coach it is highly foolish of me to prescribe the same training program for a person who wants to run a sub-4 minute mile and to a person who wants to run a sub-6 minute mile. Train at your current ability level and the PRs will follow. If you are a 25 minute 5k runner be ok with being a 25 minute 5k runner and train at the current paces that are best for you. You only risk getting injured and burned out if you try to run your speed sessions way too fast or go too far on your next long run. It is ok to want to get faster, just don't rush it. Your PRs will come from consistent and smart training that is tailored to your needs. Know your limits in training and stick to them. When you race faster then that is the signal to adjust your training levels. Don't try to beat the program!
Sleep, and then sleep some more
Effective runners get consistent and quality sleep. Without sleep the hormone HGH can not get released, thereby inhibiting your ability to recover from tough races and workouts. Also, when you do not sleep enough or get quality sleep, levels of cortisol and the inflammatory marker C-reactive protein stay elevated and cut into your ability to recover. In short, sleep is part of training. Pay attention to how you feel when you wake up each morning. If you still feel tired and unsettled, chances are you need to revamp your sleep regime. Effective runners have effective sleep patterns.
Read some books
I love to read running books. They can inspire and motivate, as well as inform and elevate your running to new levels. They also add perspective to what you may be going through. A few of my favorites are below:
These are just a few of the books that have motivated me and helped elevate my running to new levels by adding perspective to my training and racing. I am not saying to follow everything they say to the "T", but that maybe some of the things they write will resonate with you at the present stage of your running journey.
Trust your training
At Build Peak Compete we live by the mantra "trust your training". It's easy to get nervous and wonder if you have done enough to be ready if you go about your training a little willy nilly. But having the confidence to know you've done everything in your power to get to the start line as fit as possible, and you have full control over all of the controllable factors in your race, is a whole other amazing feeling. When you get to race week, there isn't anything more you can do to gain fitness. Highly effective runners know this, know they've done the work, and are ready to cash in their chips!